All you need is... a smart planet
Smart home products have become extremely popular in recent years and sales continue to grow. Worldwide, there are no less than 180 million households that have made their homes smart and there are more than 1 billion smart lights connected to Wi-Fi. This is not remarkable information when you consider the advantages that smart home products bring.
Convenience
One of these advantages is of course the convenience of a smart home. A house that is completely attuned to your wishes makes life just a little bit more comfortable. Smart lights, plugs, sensors, security systems, smoke detectors or a smart video doorbell that lets you see who's at the door on your smartphone: smart electronics come in many shapes and sizes. Installation and use are simple, all you need is a smartphone and Wi-Fi to get started. Consumers say that smart products also save them time - about half an hour a day!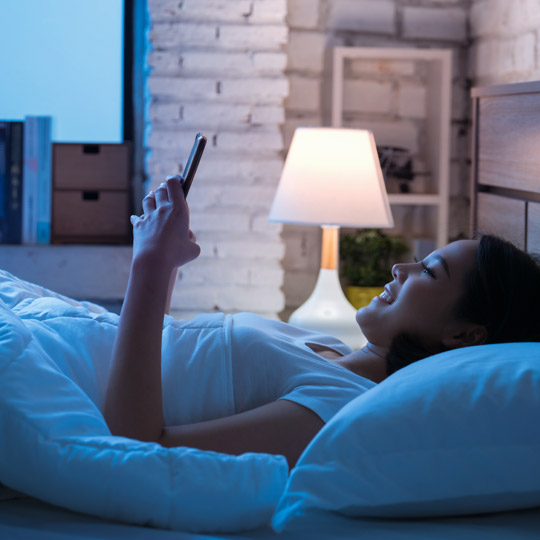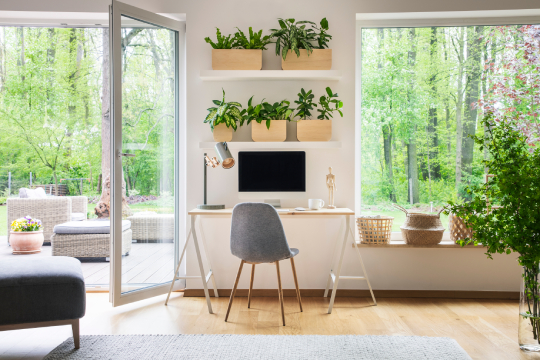 Sustainable and cost-saving
Besides making your life easier, smart home products also contribute to sustainability. In fact, smart home systems can reduce electricity bills by as much as 31 per cent, including smart thermostats such as Google Nest, which reduce heating costs by a nice 20 per cent. According to the brokerage, smart home systems also significantly increase the value of homes. And we haven't even mentioned the savings in monthly costs, which on average come to around 83 euros a month. Still, a favourable difference of almost 1,000 euros per year. So, choosing to install smart home electronics is certainly good for your wallet in the long term.
Nedis SmartLife
Many consumers indicate that they would buy smart home products sooner if they were more affordable. Nedis SmartLife offers a suitable alternative to A-brands in the field of smart home electronics. A wide and continuously growing range of products, such as LED lamps, switches, sockets, sensors and cameras, which can all be controlled with an easy-to-use and intuitive app. Whether you are looking for one smart LED lamp or socket, or want to automate an entire home, with Nedis SmartLife you will discover how accessible smart technology is today.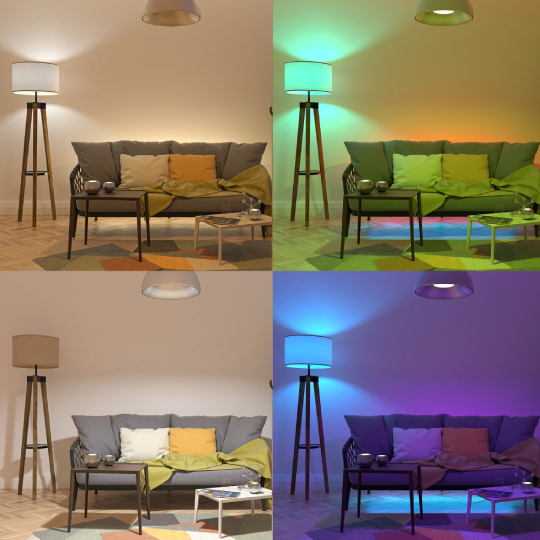 How to... Nedis SmartLife Full Colour LED Strip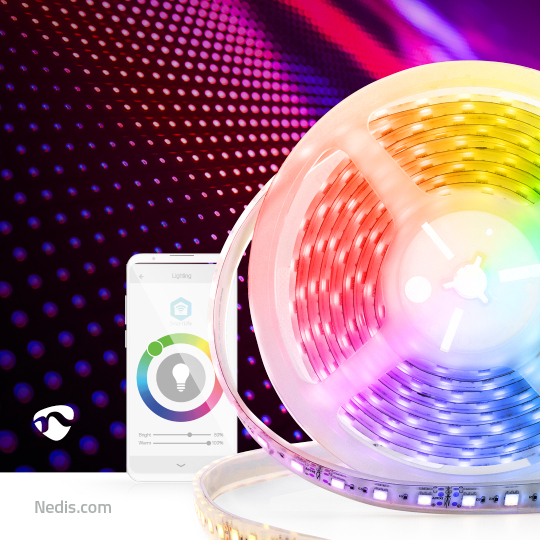 Nedis SmartLife Full Colour LED Strip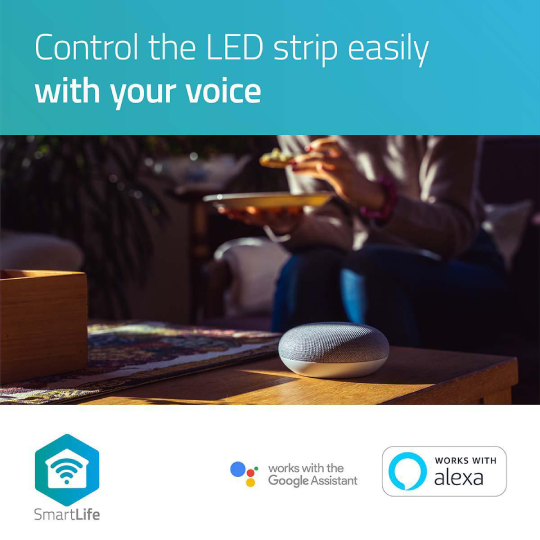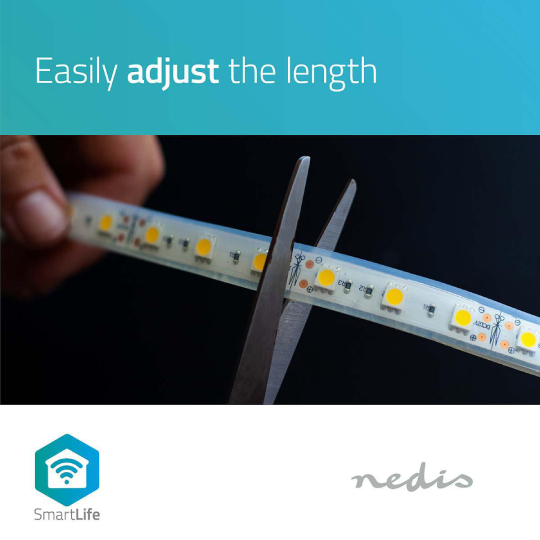 Can be easily shortened or extended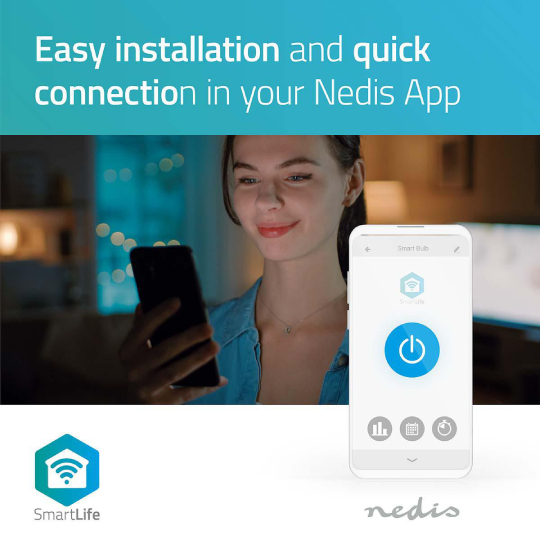 You only need Wi-Fi and the Nedis App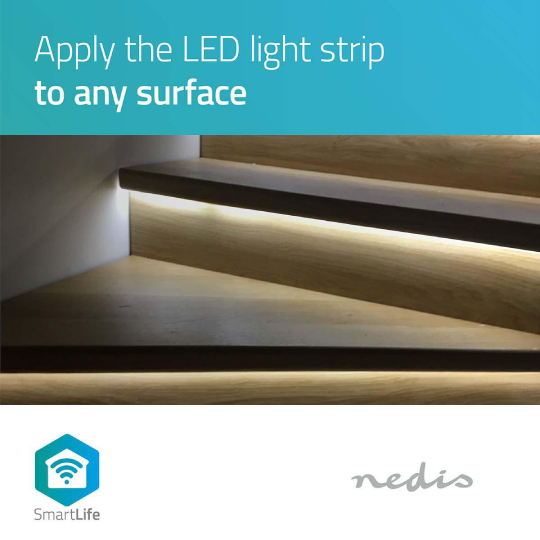 Suited for every interior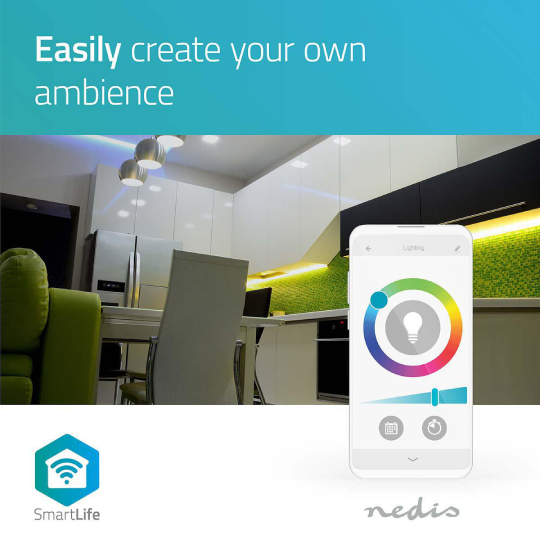 Verbinden, steuern und kombinieren!